PvP Prizes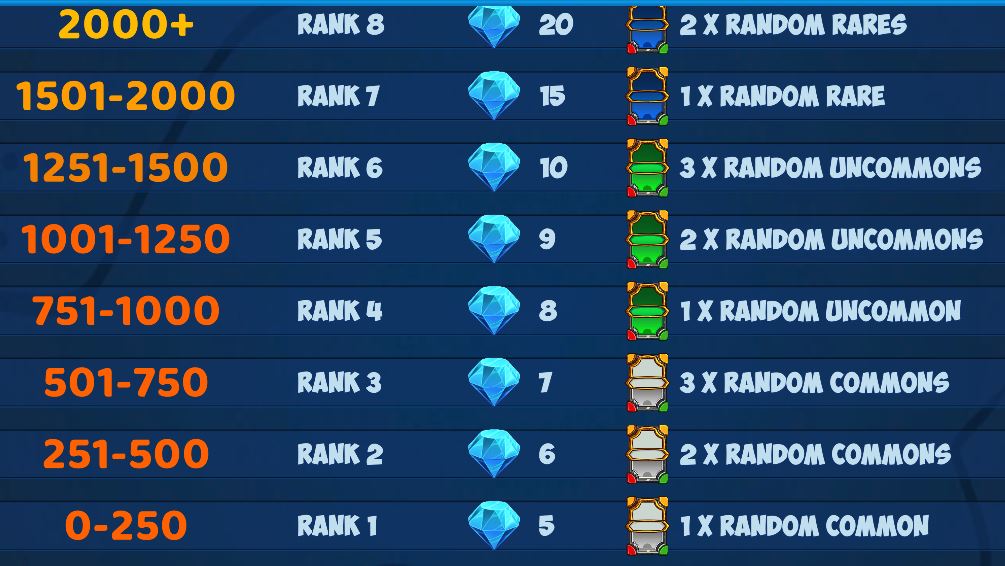 Ranked PvP requires a full deck of 30 cards. You can mix races.

The weekly reward is a personalised target rewarding everyone who plays at least 1 PvP match each week. Positive participation earns you a card drop and gem prize (Minimum 5 gems and 1x common card). If you maintain a score of over 2000 PvP points this goes right up to 20 gems and 2 rare cards!

Monthly rewards are now here with

JENJ to be won.


| | |
| --- | --- |
| 1 | 20 - JENJ |
| 2 | 15 - JENJ |
| 3 | 10 - JENJ |
| 4 - 10 | 5 - JENJ |
| 11 - 50 | 1 - JENJ |
| 51 - 100 | 0.5 - JENJ |

Leader Board

Last Month
Pioneer Claims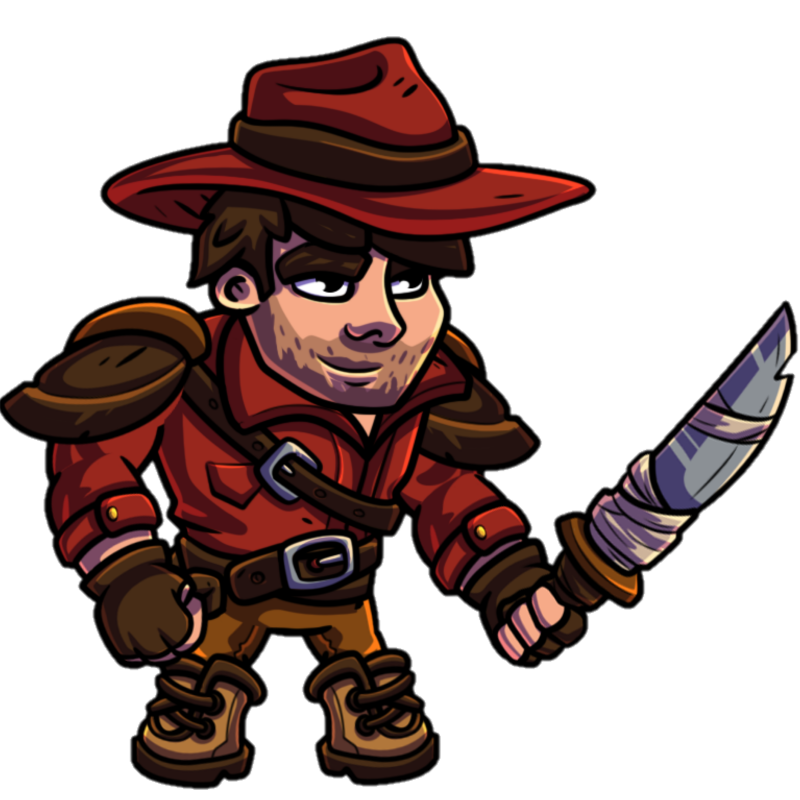 The Pioneer is the Kingdom Karnage Multiverse Founders Token (MFT), it is an epic character in game, and a great way to get extra characters.

Each month a new quest is available to anyone who has a Pioneer.

Complete the quest any time during that month, and you will receive the relevant reward on the 1st of the next month.


December
1x Uncommon Pack
Complete 20 Ranked PvP Matches
December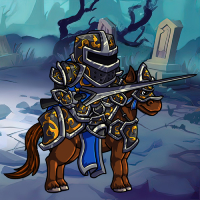 1x Rare Pack
Complete 50 Ranked PvP Matches
January
1x Uncommon Pack
Hodl 30 $KKT
January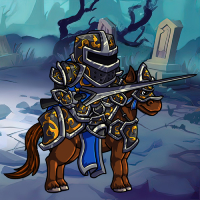 1x Rare Pack
Hodl 100 $KKT
February
2x Uncommon Pack
Play 20 King of Karnage Matches
February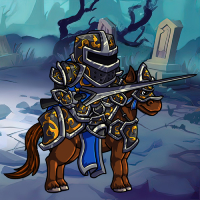 2x Rare Pack
Play 50 King of Karnage Matches
King of Karnage
Challenge the current King of Karnage, win and become the new King.
The King is controlled by AI and each time the King is challenged the reigning player receives red gems from the challenge fee.
The deck you used to defeat a King is then recorded and used by the AI to defend your throne, so you can freely change your deck to play other modes without worrying.

There are 10 levels to King of Karnage, everyone starts at level 1.

Defeating the level 1 king provides you with 2 options.
1. Take the throne and receive the challenge fees until someone defeats your defending deck.
2. Leave the current King in place and move on to the next level.

As you move up each level you can only fight at that new level.
Losing 3 King of Karnage challenges in a row drops you back to down 1 level.
If you lose your throne you continue at the same level.

Lower King of Karnage levels now have rarity locks
Common - unlocks at level 1
Uncommon - unlocks at level 1
Rare - unlocks at level 3
Epic - unlocks at level 4
Legendary - unlocks at level 5

If you start low King of Karnage levels with high quality cards above the correct levels, they will be missing in your deck during battle.

Dynamics characters cannot be used in levels below the dynamics level, they will also be missing in your deck during battle.

Cards are capped at each level. So when challenging the level 2 king, your cards stats are capped at level 2.

Monthly Prizes awarded on the 1st of each month.
Kingslayer prize for killing the most kings at each level.
Dynasty prize for the most times you are challenged whilst king at each level.

When you take a throne, you receive 1 extra defence point every 24 hours you hold your throne.

Dynasty 10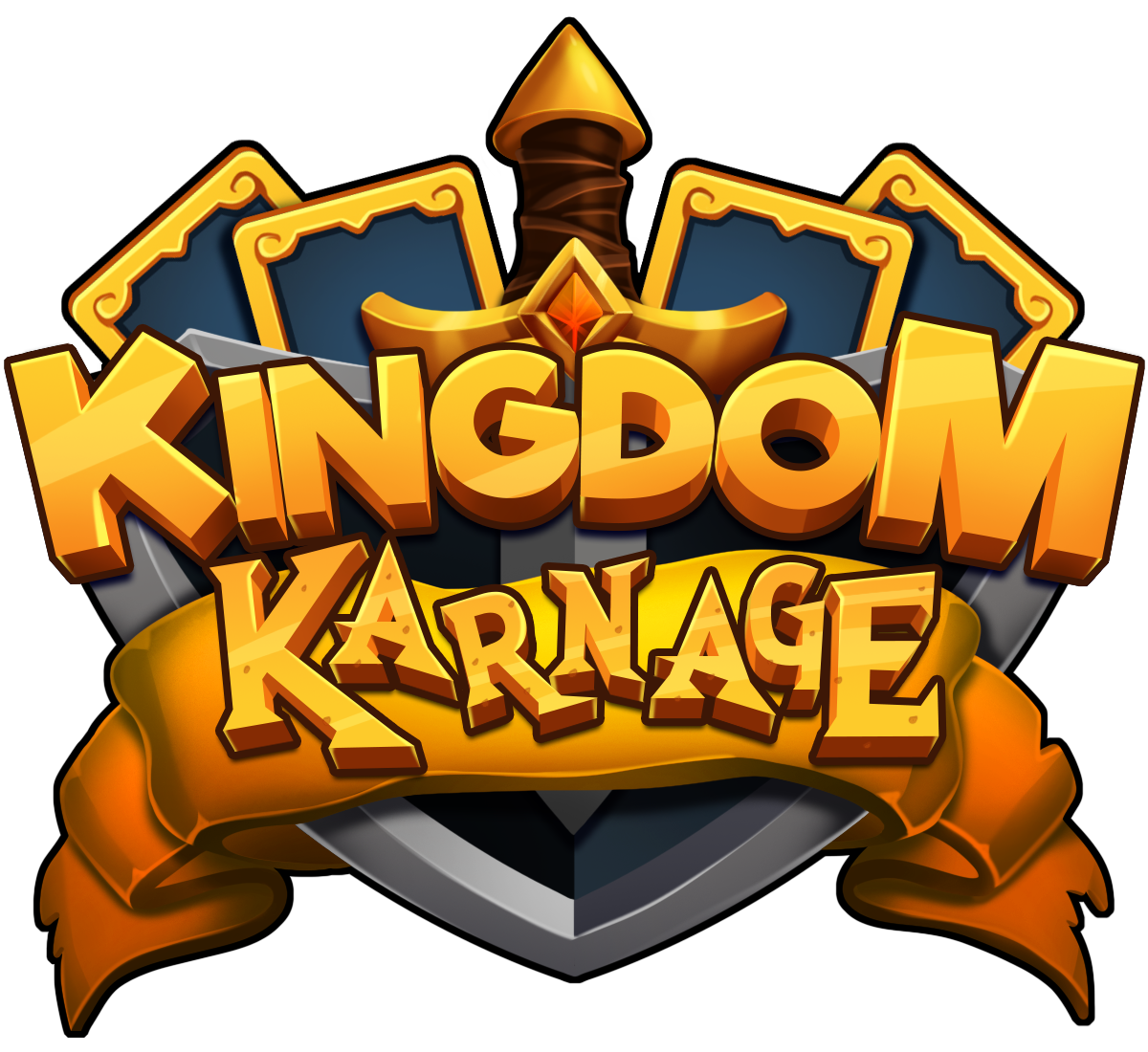 1x King's Crown
+6 HP
JTobcat
Kingslayer 10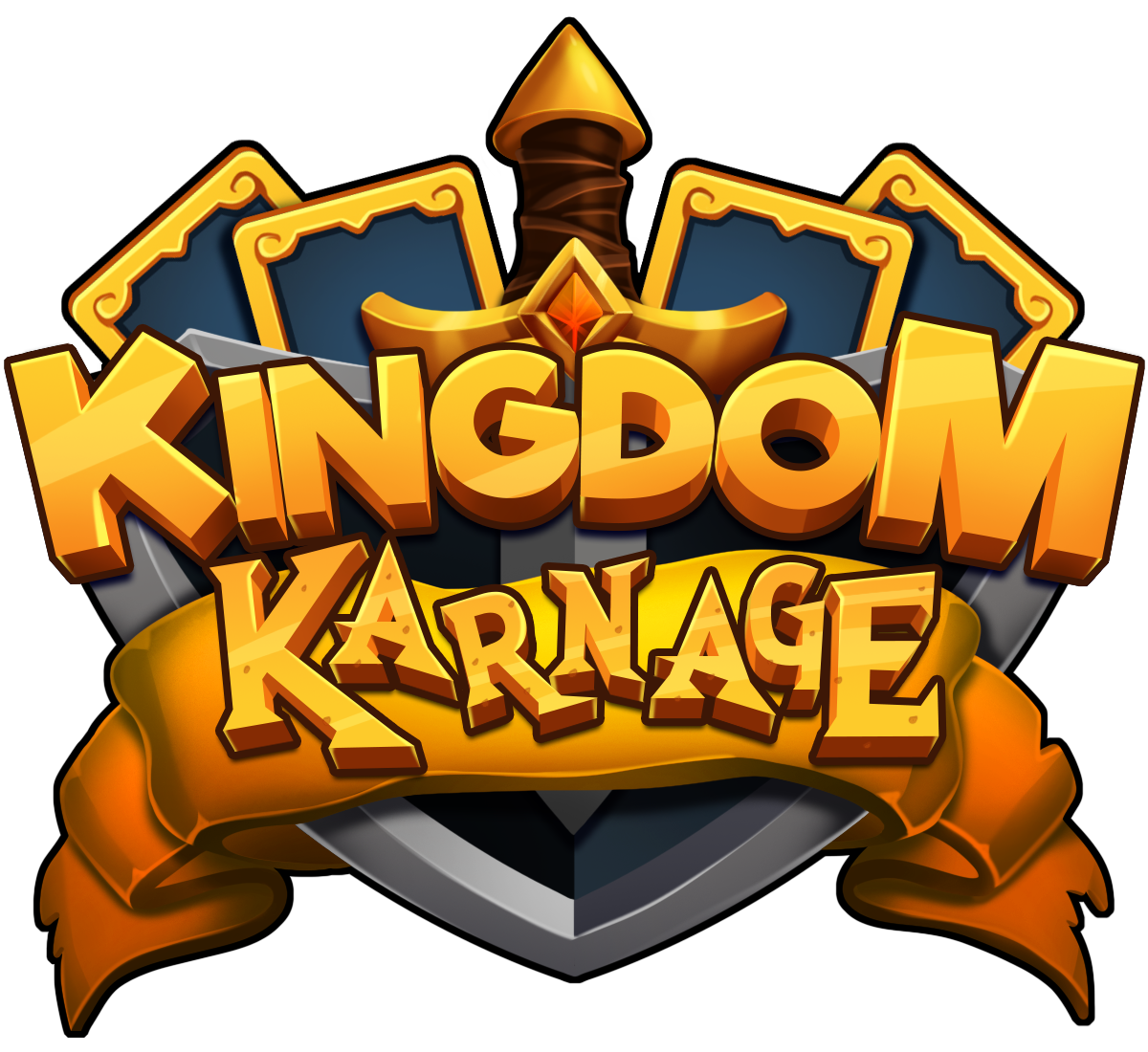 1x Kingslayer's Sword
+6 HP
JTobcat
Dynasty 8-9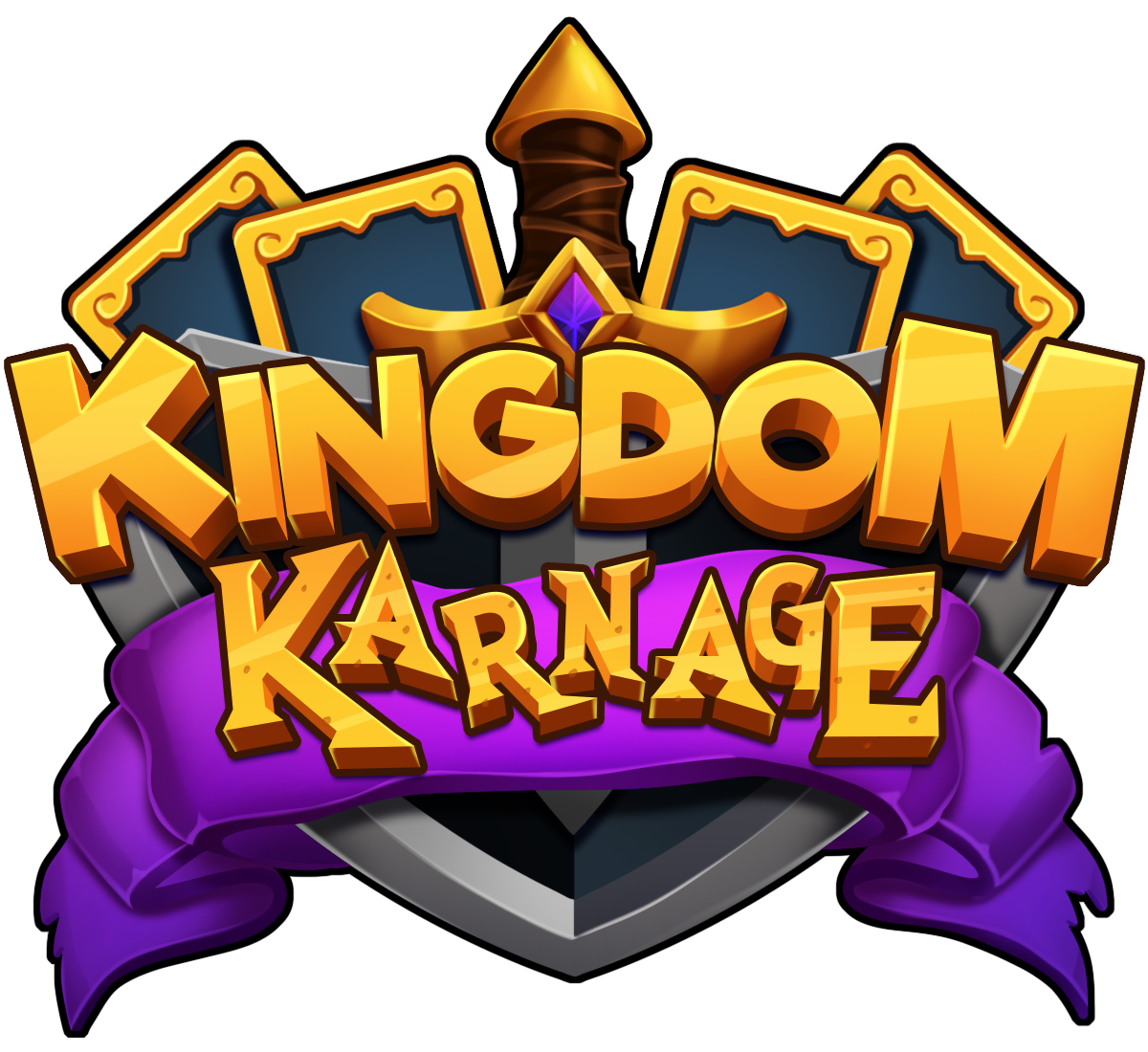 1x King's Crown
+5 HP
Pukt
JYT
Kingslayer 8-9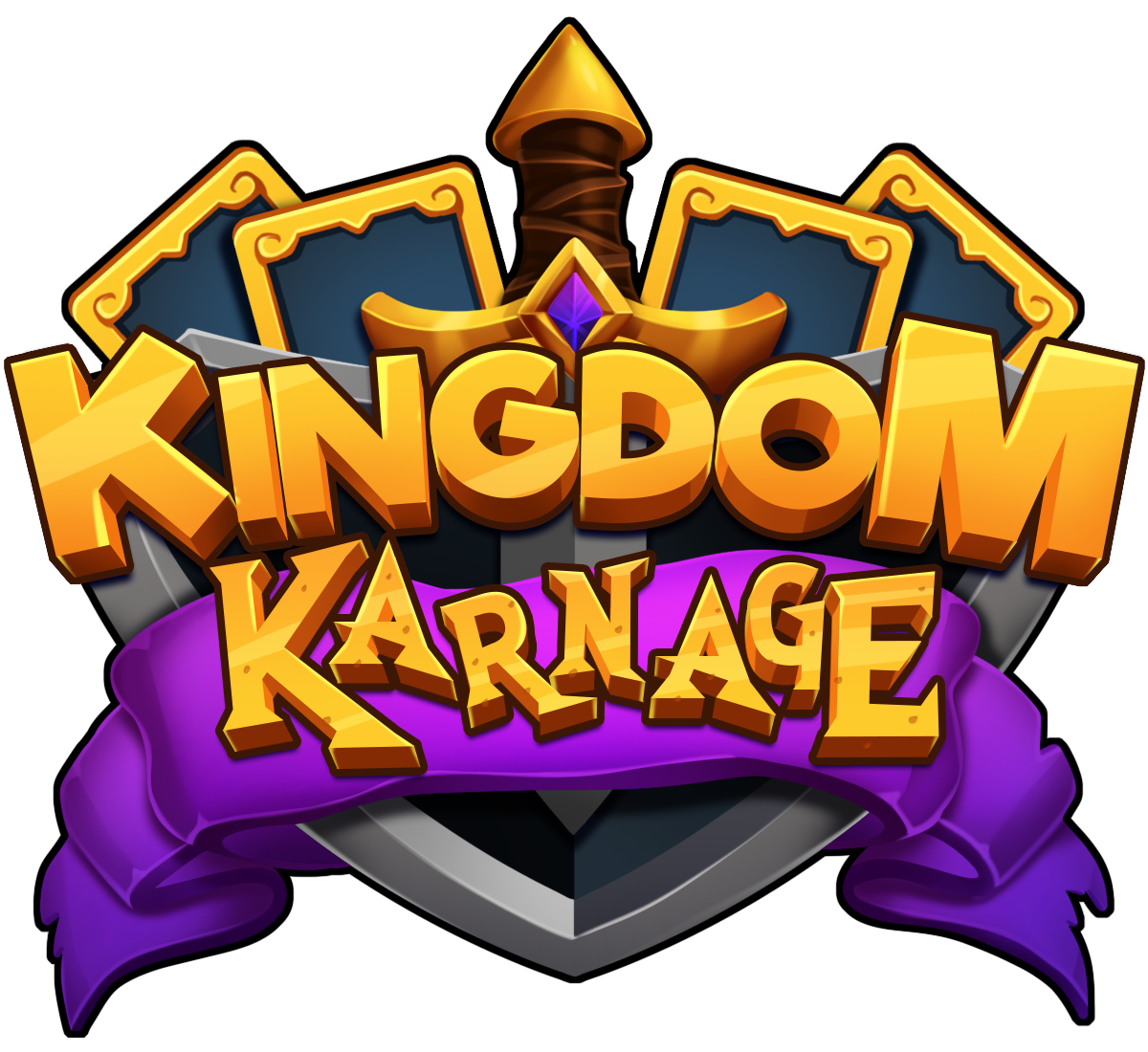 1x Kingslayer's Sword
+5 HP
Pukt
JYT
Dynasty 5-7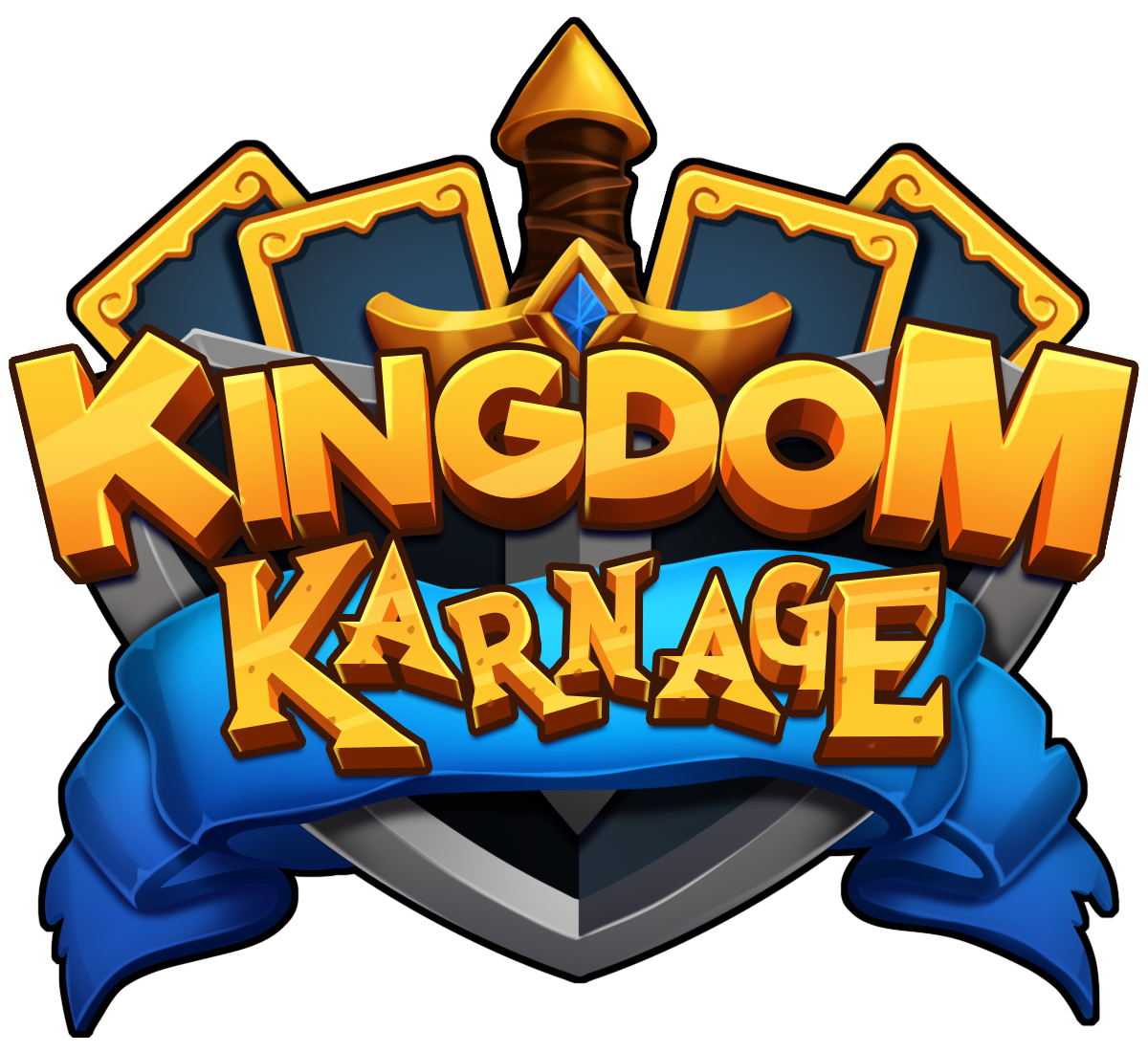 1x King's Crown
+4 HP
Zackboom
daveidc
Karokon
Kingslayer 5-7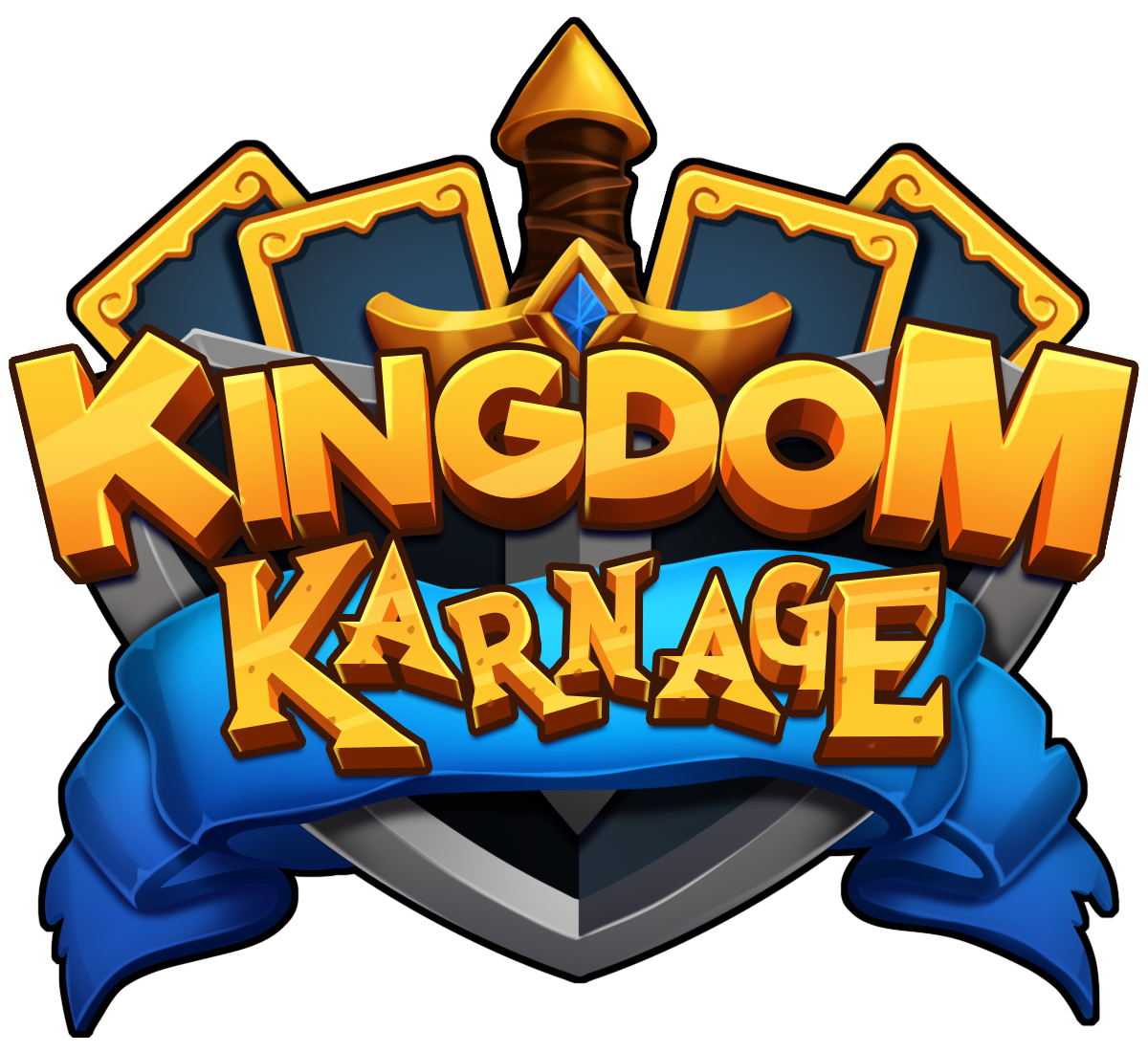 1x Kingslayer's Sword
+4 HP
Zackboom
daveidc
Karokon
Dynasty 1-4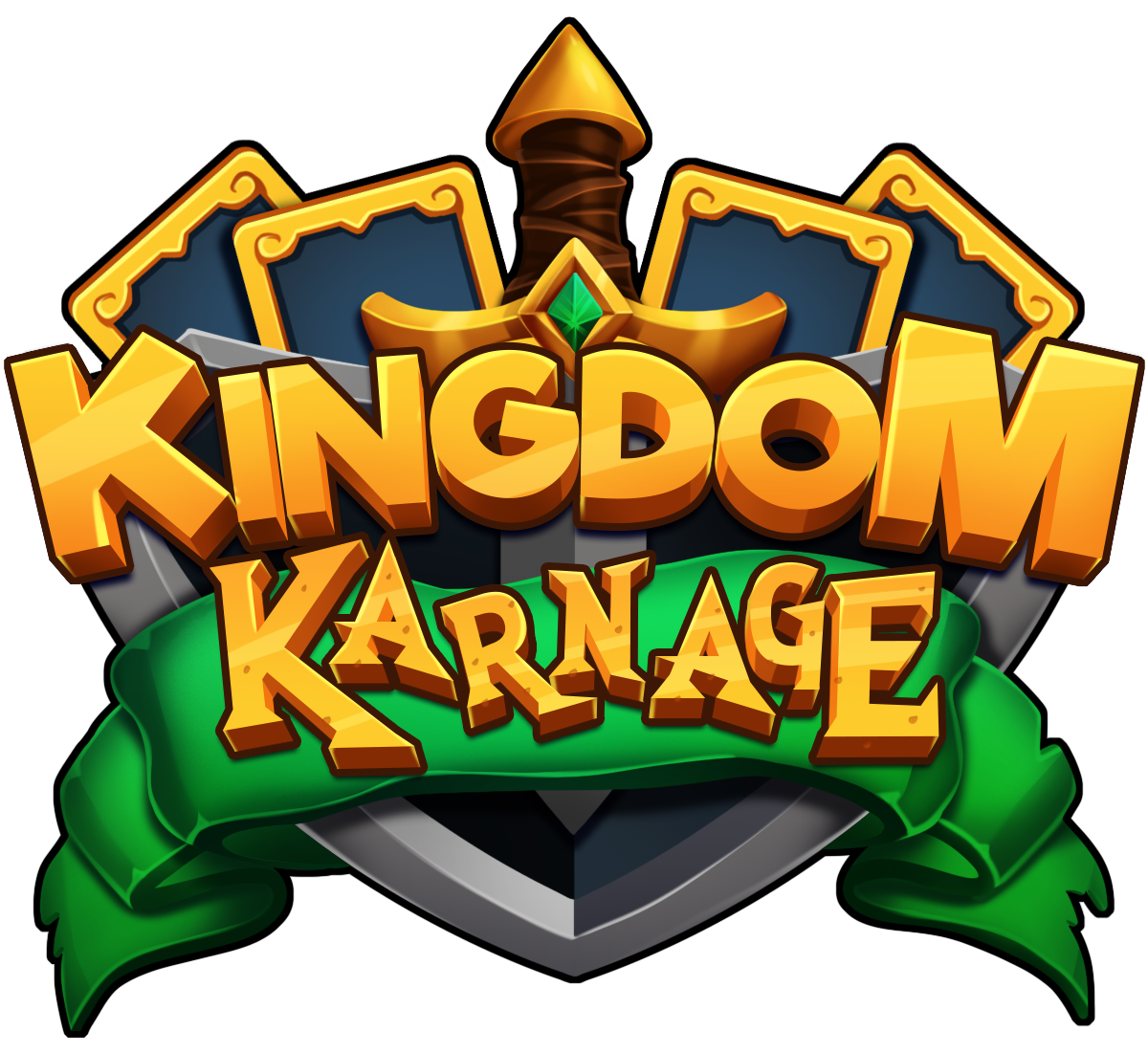 1x King's Crown
+3 HP
danson
WhirlWind
KChuman
Uncino
Kingslayer 1-4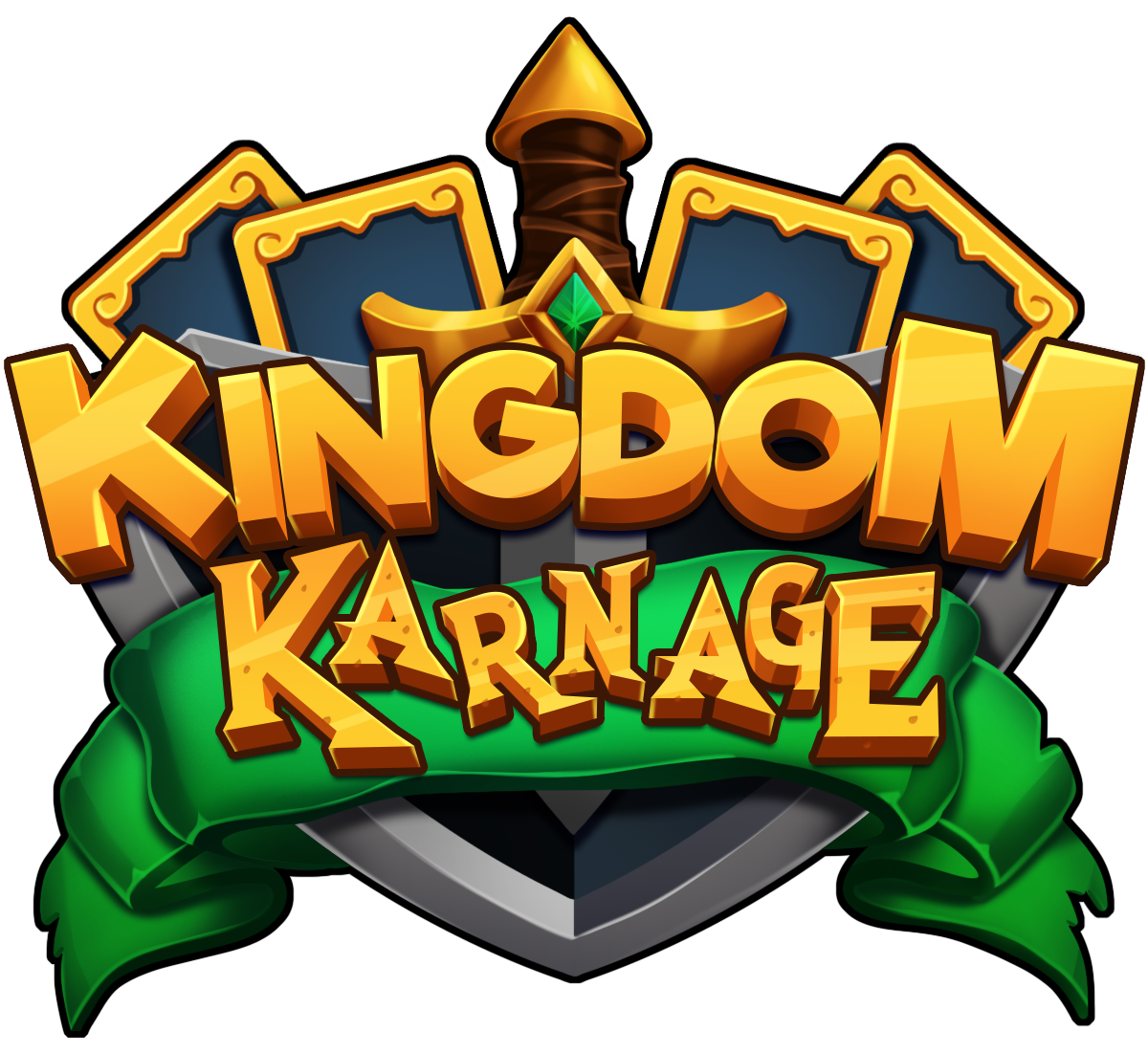 1x Kingslayer's Sword
+3 HP
killer123
WhirlWind
Uncino
kinghippyjoey