Kingdom Karnage Token
4th April 2022
January saw the launch of Kingdom Karnage Utility Token (KKT) on the Binance Smart Chain.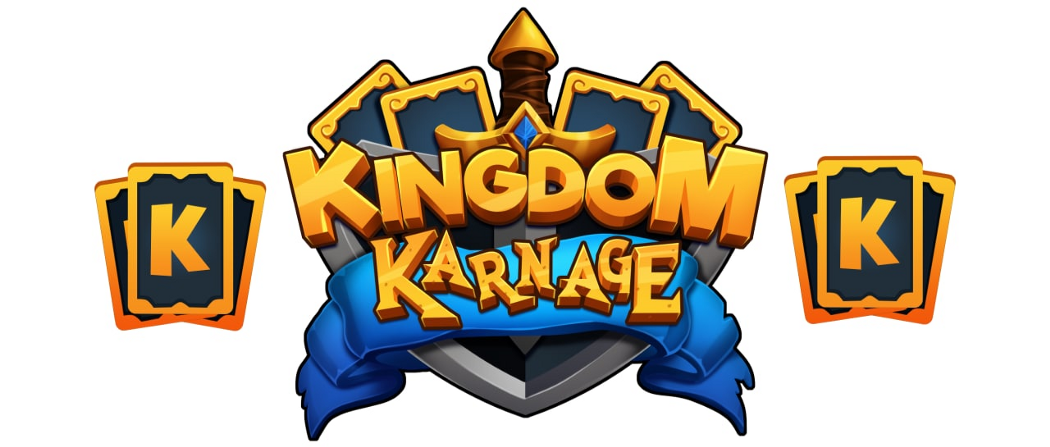 We have now fully enabled our deposit & withdrawal system so that you can move $KKT quickly and easily between Kingdom Karnage and your Binance Smart Chain (BSC) wallet.

We understand our users have different levels of cryptocurrency experience and so are producing two guides, one that is aimed at a new user who has never signed up for a wallet before, and another that is aimed at a user who already has wallets established and has experience of services like MetaMask and using exchanges like PancakeSwap.


Kingdom Karnage Token (KKT) is the fuel which runs many game modes and features within Kingdom Karnage. From the Auction House to Catacombs Key Rentals & Bounties. You can find links for a detailed breakdown of how each feature works here.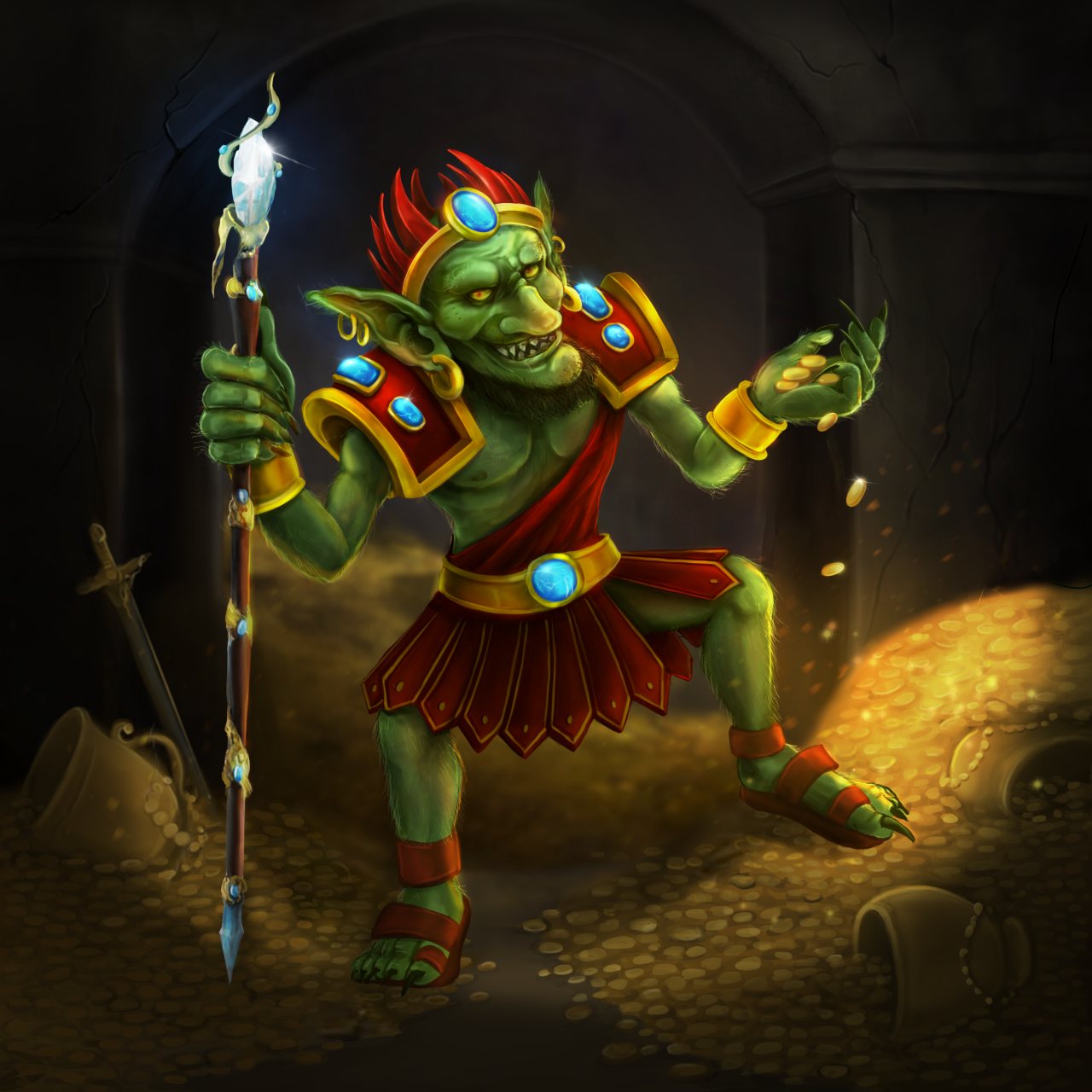 Kingdom Karnage Token (KKT) is the fuel which runs many game modes and features within Kingdom Karnage. From the Auction House to Catacombs Key Rentals & Bounties. You can find links for a detailed breakdown of how each feature works here.


KKT Utility Articles

1 - Spend KKT in the Kingdom Karnage shop
2 - Deposit & use $KKT in-game
3 - Introducing Catacombs Bounties
4 - Introducing the KK Auction House
5 - All new King of Karnage mode

---
Xmas 2021 Event
24th Nov 2021
Happy Holidays from everyone at Kingdom Karnage!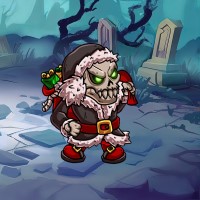 Unfortunately, Skellimas is back and up to his old tricks! Evermore desperate to protect the village of Burton from the undead horde, Arche mage Berias has enlisted a band of Lycanthropes to bolster its defences. Are you up to the challenge of leading this ferocious pack? Those who prove able will be handsomely rewarded. Defeat Skellimas and make the naughty thief your thrall for all time!

All new Xmas Dungeon

The Xmas Dungeon will be back from 1st December and it's had a revamp! It's now a single-player experience with a pre-set Lycan deck; no need to coordinate your runs with other players.

To enter the dungeon you will need to find one of our all-new Xmas Keys (pictured below). These single-use keys will drop with reasonably high frequency in our dungeons and will also be given out as part of promotions. There's no limit to the number of Xmas Dungeon runs you can do in a day, it's time to level that Skellimas!

Skellimas will be in every Xmas Dungeon encounter, defeat him to receive a guaranteed uncommon Skellimas card. Be careful, defeating the enemy hero before Skellimas will result in a normal dungeon loot (and not Skellimas).

Skellimas

Skellimas was introduced in the Kingdom Karnage 2020 Xmas event. He is exclusively available in December and is currently the only range4 character in the game making him extremely sought after.


Xmas Key (Loot from the 1st December)

This year the Xmas key will have an equal chance in all our dungeons. The key is a fully tokenised asset and so can be withdrawn from the game and traded just like any KK character.

We are also happy to announce the key will be useable in future years so if you have any left at the end of the event, fear not! You will be able to use leftover keys again next year.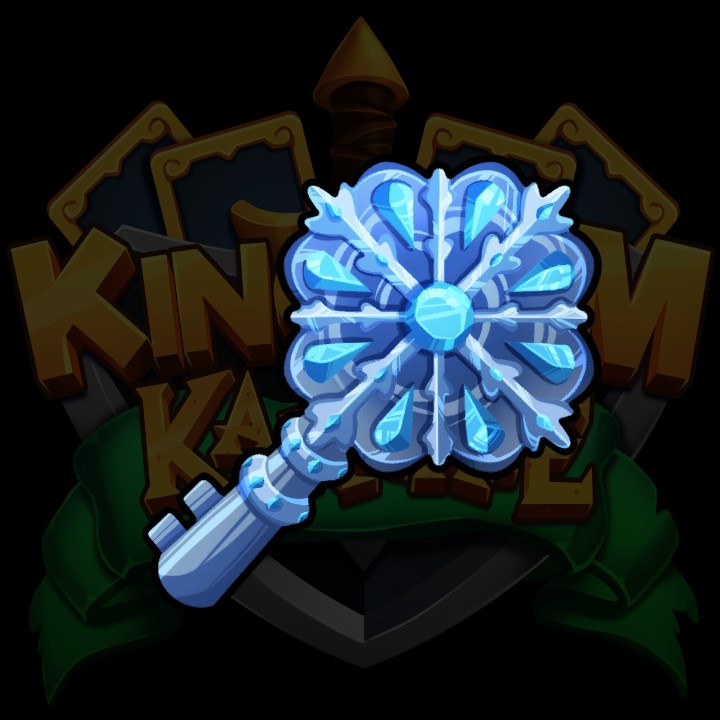 Keep an eye on our social media links below. We'll soon be holding a gleam event - everyone will have a chance to grab an extra key!
---
Double Diamond Weekend
26th Nov 2021
Until midnight Sunday UTC, every diamond you get from in-game loot will be doubled. This includes:
- All diamond dungeon loots.
- Daily PvP diamond drops.
- Challenge mode prizes.

That means in our higher level dungeons the minimum loot will be raised to a whopping 4 gems!!

But I'm out of "weekly prize power"
We fully appreciate this event was not preannounced and it's frustrating for those who have already exhausted their weekly prize power. To counter this we will be including a way you can earn extra prize power.

We want your support on social media and gaming groups. Some ideas:
- Like and retweet our recent tweets.
- Write your own tweets tagging your friends and @Kingdom_Karnage.
- Review or write articles about the game.
- Make a YouTube video about the game.
- Make memes/fan art.
- Advertise the game and event on gaming groups you are in.

Basically, convince Redd or Zero that you're supporting the game (screenshots/links/tags) and we'll award you up to 50 additional prize power (with additional prizes if your content is exceptional).

Please note that the weekly prize power resets to 100 at the end of Saturday, so any extra unused prize power will be lost, but of course, you will have the fresh allowance to make use of on Sunday.

Weekly events moving forward
Providing this event is well received, we plan to make weekend events a permanent fixture. When you guys get this first event pumped on social media, we'll start dropping hints about other events coming up soon.

If you have any great ideas for other weekly events feel free to suggest away!


---
Catacombs & Pioneers Pride Changes
1st Nov 2021


Following the recent HP boost, we have reflected on the Catacombs Difficulty. The increased strategy has made it harder and so we have increased the levels of the Characters you play with whilst the enemy troops have not been changed.

In turn to maintain that balance we have reduced the Catacombs Ability Damage.

Pioneer's Pride has been buffed to coincide with these changes.
The damage bonus of the PP rings now increases with rarity.

Previous stats:
Catacombs base ability: 4 damage
... with common to epic rings: 5 damage (+1)
... with legendary ring: 6 damage (+2)

New stats about to be implemented:
Catacombs base ability: 2 damage
... with common ring: 3 damage (+1)
... with uncommon ring: 4 damage (+2)
... with rare ring 5 damage (+3)
... with epic ring 6 damage (+4)
... with legendary ring 7 damage (+5)

Remember if you haven't claimed your Pioneers Pride ring yet, just complete level 30 of the undead campaign and a Pioneers Ring will be minted to your linked wallet.