Kingdom Karnage: Clicker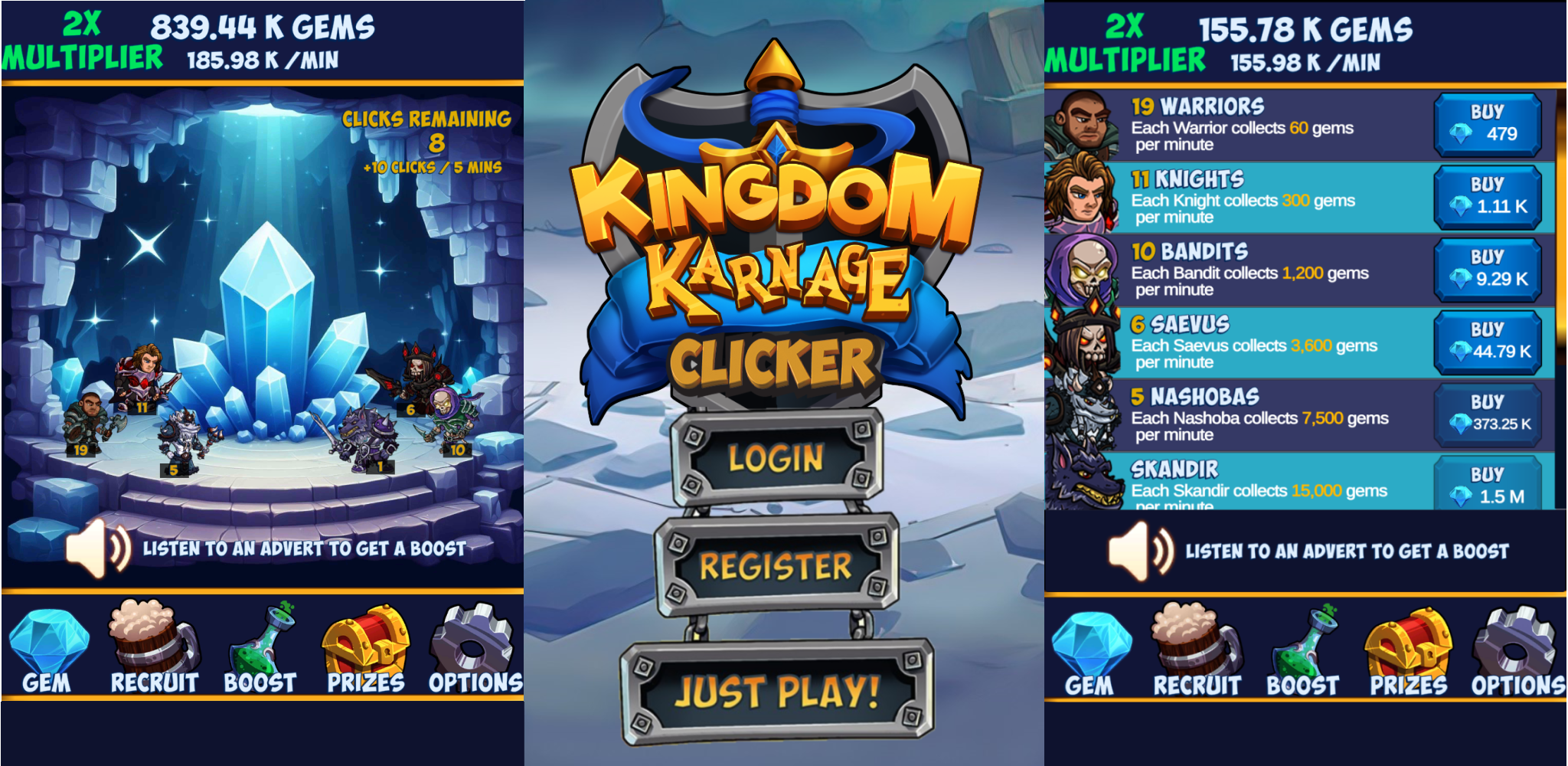 Kingdom Karnage Clicker is the third play & earn game from Kepithor Studios


Gameplay you always have time for!
Click the giant gem to earn gems.

Spend your gems to hire workers who automatically mine gems for you, or to purchase upgrades to make things more efficient.

KK: Clicker operates in weekly seasons, which reset every Friday. Hoard your gems to rise up the leaderboard and secure your share of the weekly prize pool.

- Game progress is automatically saved to your Kingdom Karnage account.
- Hire 8 different characters and purchase over 100 upgrades.

This game is part of the Kingdom Karnage franchise along with Kingdom Karnage and KK: Heroes. Your premium currency balance (KKT) is shared across all titles, and KK: Clicker supports Kingdom Karnage Hero NFTs that can be acquired in the other games.

Read about all Kingdom Karnage titles at KepithorStudios.com
Every one wins with KK Clicker referrals
Every account is given a referral code, which can be shared with friends & family, but also can be used by streamers and influencers on their social media accounts.

Receive 10% of their in-game KKT spends.

Additionally your referrals in Clicker are also your referrals in Kingdom Karnage and Kingdom Karnage: Heroes, where you receive 1% of their Marketplace spends and 10% of their in-game shop spends.