Kingdom Karnage: Heroes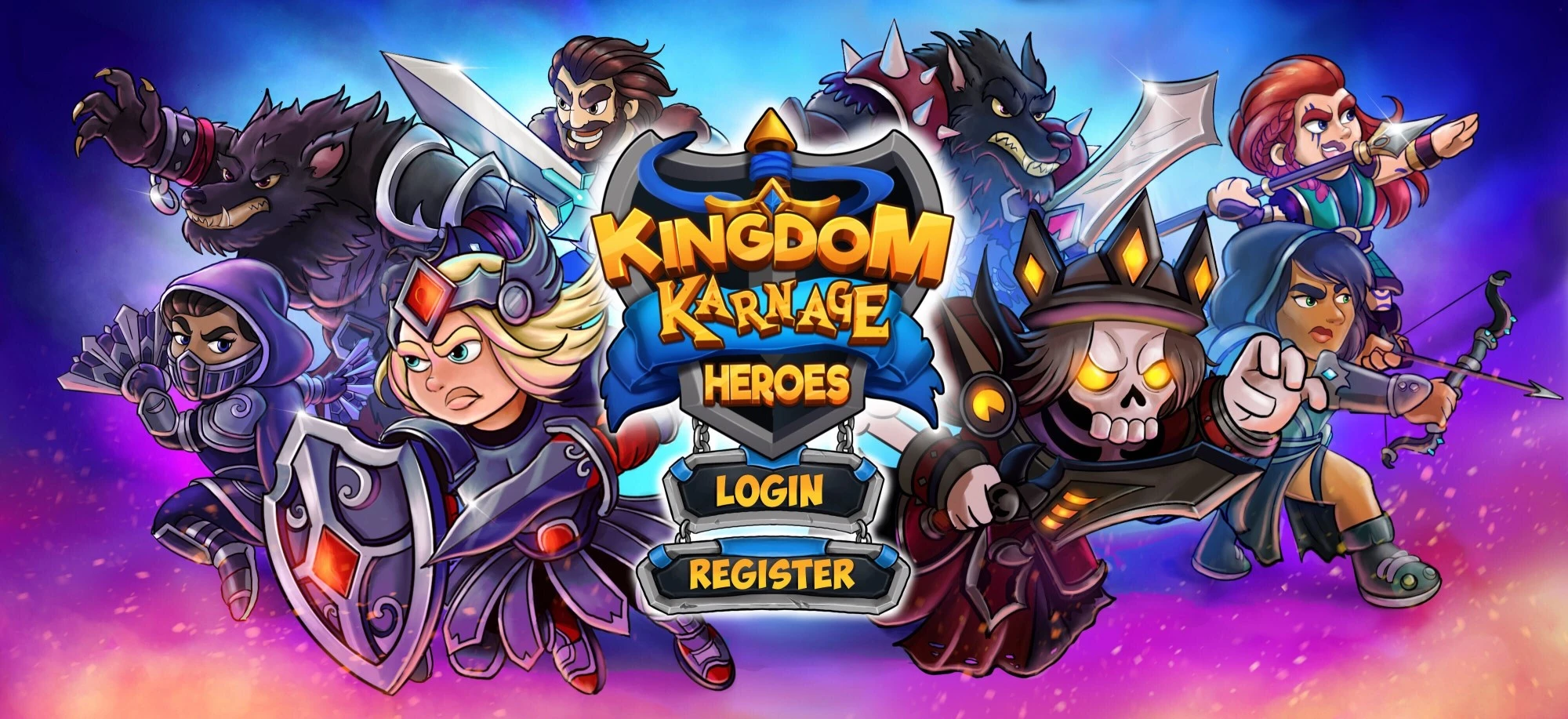 Kingdom Karnage: Heroes is our second play & earn game. The KK Heroes public Beta launched at midday (12:00 UTC) Monday 26th September.


Gameplay you always have time for!
KK Heroes pits you in quick animated battles vs other players' decks. Games are short and sweet, the type of game you always have time for! Both sides are AI controlled, leaving you to manage your team of warriors. Earn Ability Points in battle and use these to power up your team's stats.

KK Heroes is fought in 1-week seasons with KKT prizes for around the top 15% of players. Can you out-strategise your fellow players and claim the top spot?


Kingdom Karnage crossover
As the name suggests KK Heroes is set in the same universe as Kingdom Karnage, so artwork, backgrounds and even the game menu will look familiar. Kingdom Karnage players will be thrilled to learn some assets (mainly Heroes and Dynamic characters) from Kingdom Karnage can be used in KK Heroes. KK Heroes and Kingdom Karnage also share a native cryptocurrency: KKT.


Every one wins with KK Heroes referrals
You cannot sign up to KK Heroes unless you have a referral code. Every account is given a referral code, which can be shared with friends & family, but also can be used by streamers and influencers on their social media accounts.

There is no limit to the number of referrals a single account can refer, so earning from referrals is effectively unlimited.


Sign up today!
Download Kingdom Karnage: Heroes from GooglePlay now.

You need a referral code to get started, feel free to use ours: Pr4J0ayW.
Read more about the game from our official guide.



Google Play

iOS Testflight