Blockchain Items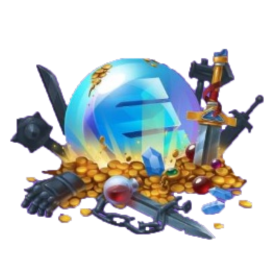 Enjin version items in Kingdom Karnage are backed by Enjin Coin (ENJ)

.

You truly own those items and can do what you want with them.
Trade with other players via the Enjin Marketplace.

Enjin Multiverse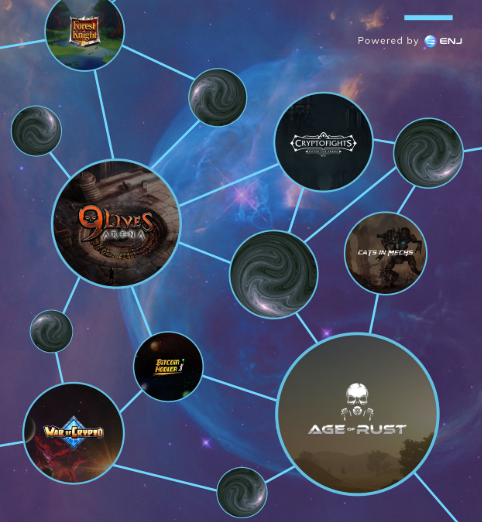 Enjin connects a network of games which utilise the Enjin Blockchain Technology, creating a new way in which players can interact with games. Actions in 1 game will have an effect on your account in another game, even if you do not have that game yet. Multiverse Items are being created by Enjin, Games and members of the Enjin Community.

Multiverse item(armor, weapon) is created.
Multiverse games integrate the multiverse item in game.
Acquiring the Multiverse Item in any game adds it to your wallet, and is usable in other Multiverse Games.
Progression in 1 Multiverse Game will assist you in other games.


Early Access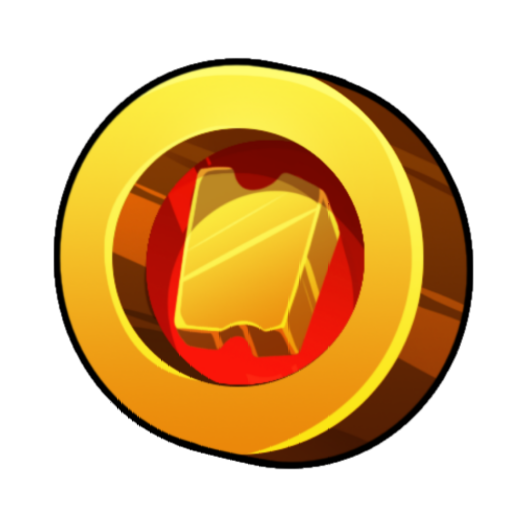 An Early Access Token will grant you access to Kingdom Karnage before the rest of the world.
Get ahead in collecting and levelling your cards.
Your Token is also equippable enhancing your hero during combat.
When Early Access ends others players will need to purchase an access token to play the Enjin Version.
Your Early Access token will continue to grant you access.

Catacombs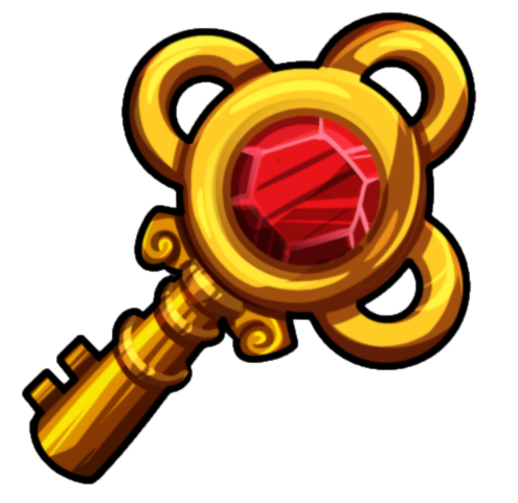 A Catacombs Key is required to enter this illicit multiplayer mode and each key can be used only once daily.
Each player can enter an unlimited number of times per day so long as a different key is used each time.
Keyholders can choose to charge players to join the group, setting their own fee or allow others to join them free of charge.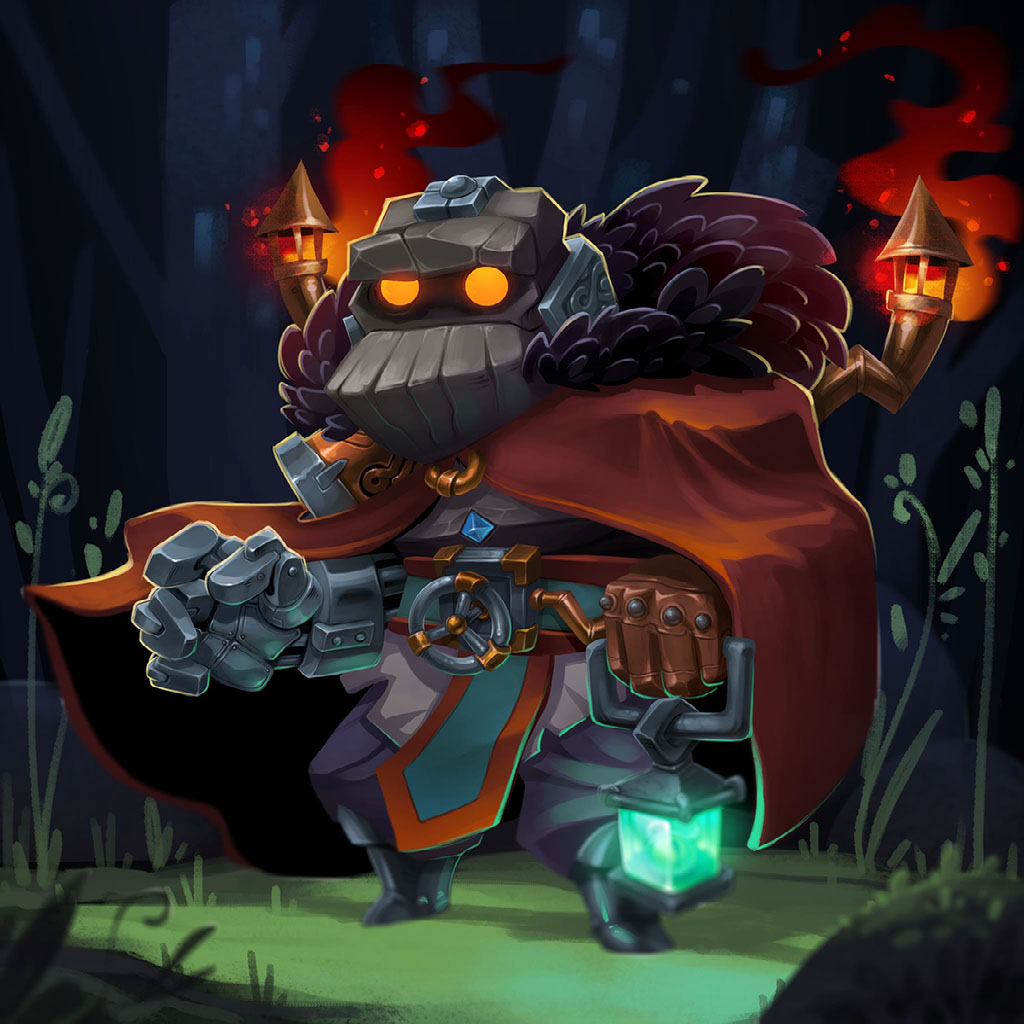 The Catacombs Boss is Sergeant Mike, yes you will face off against Multiverse Mike. When defeated, the loot has a chance to contain Sergeant Mike.
Lucky owners of the infamous Multiverse Mike can choose to wield him in their deck as an elite character or opt to have Sergeant Mike as a hero.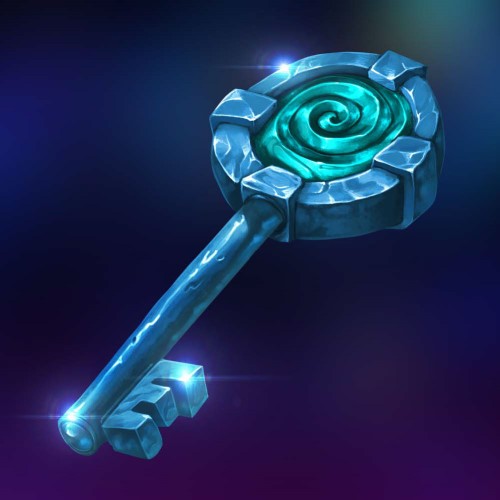 Over time the Catacombs increases in difficulty and more multiverse items are added to the loot table.
Community synergy will be required to unlock the catacombs and its improvements.
More Multiverse Items are also available, from games and community creators that Kingdom Karnage is collaborating with.


Founders Token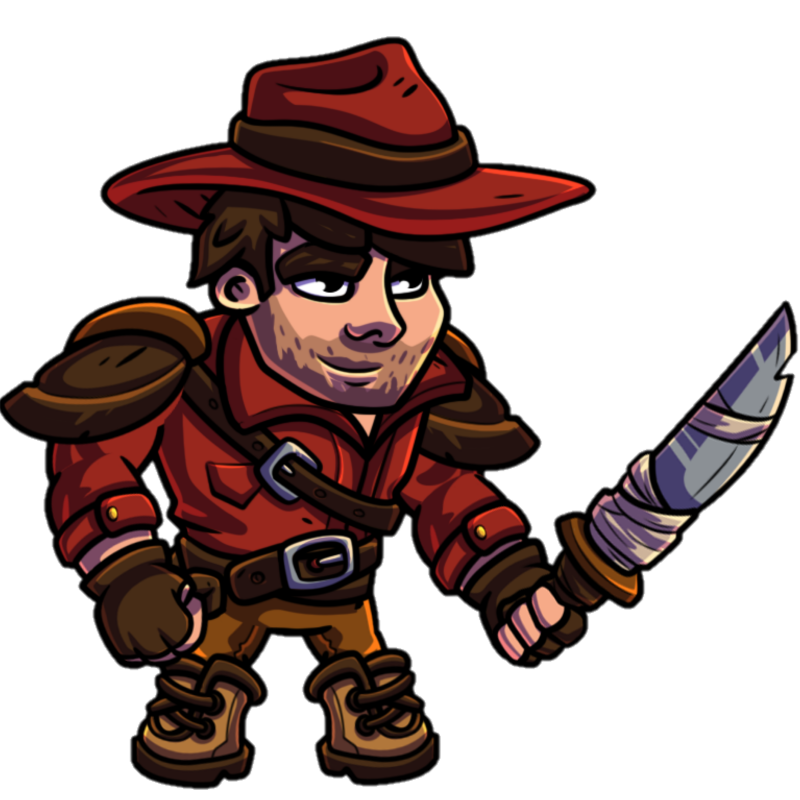 The Kingdom Karnage Multiver Founders Token (MFT) is an epic character in game, and a great way to get extra characters.

Each month a new quest is available to anyone who has an MFT in their Enjin Wallet.
Complete the quest any time during that month, and you will receive the relevant reward on the 1st of the next month.

In the run up to release instead of in game quests, token combinations are created.
If you have the MFT and the required characters or items you can claim your prize.
Rewards are sent out at the end of the month.


Tournaments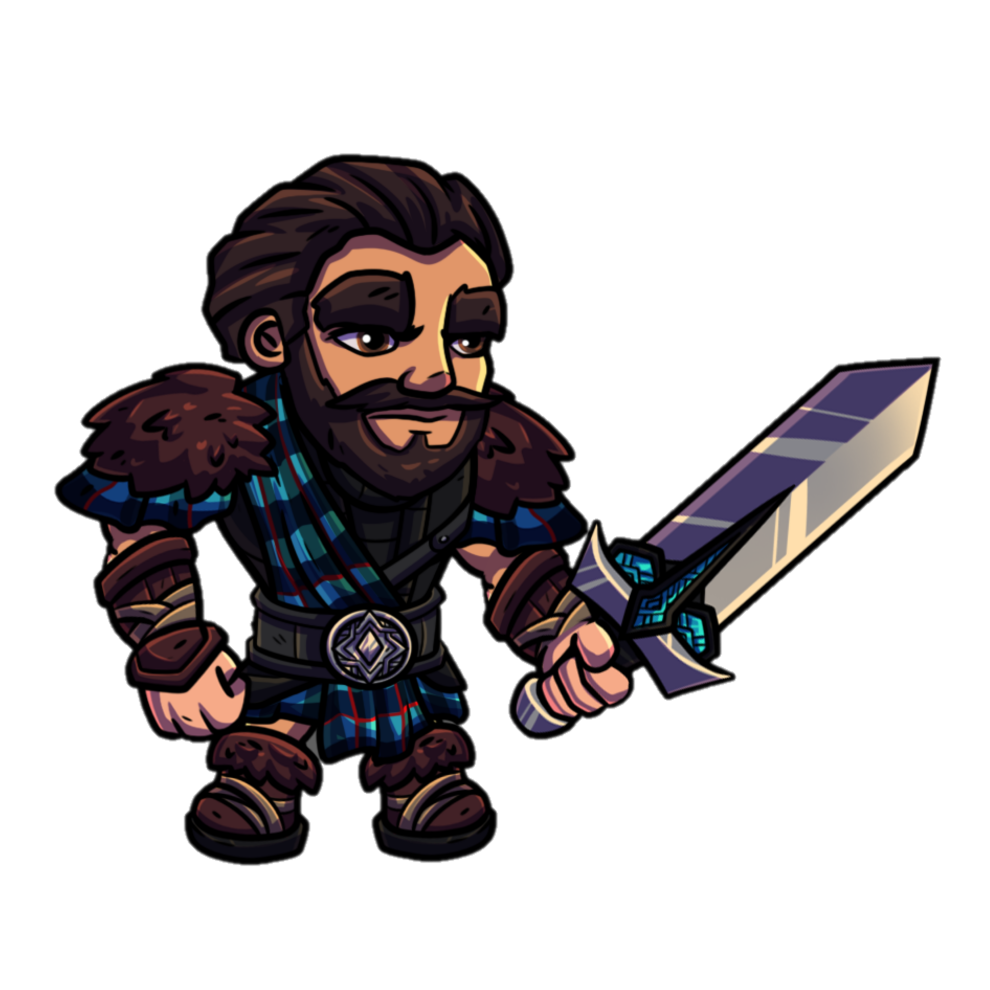 Kingdom Karnage will feature many tournaments. The first of which is the fabled Wyden Tournament.

This tournament is available only to Enjin Players.
Only 700 Wyden have been minted and no more can be created.

The Legendary Wyden grants access to this Exclusive Tournament.
When you play a ranked 1v1 match, if you and your opponent both have a Wyden in your deck, a Tournament Match occurs.

At the end of this Tournament Match, the winners Wyden consumes the losers card and gains its power.
The backed ENJ is split between the 2 players.
Win lots of tournament matches and win lots of ENJ as you go.
When enough power is acquired the card levels up.

The wyden death matches continue until there is only 1 Wyden left. A tournament of legendary proportion.

"There can be only one..."

The Wyden utilises this power absorption during game play with the ability:
"Empower: Killing blows increase Attack Power by the Attack Power of the victim".

Should you be lucky enough to acquire more than 1 Wyden you will NOT be able to combine them like other characters. They can only level up through empowerment

When you equip a Wyden in your deck you will unlock a new Hero. The hero has a higher base HP than other heroes.
As your Wydenlevels up, so does the base HP of your hero.
Should your Wyden be defeated in tournament combat, you will receive a Hero Token with the same level as the Wyden you lost.

In the event that you have more than 1, your Wyen Hero level will be set to that of the highest Wyden in your deck or Hero Tokens in your wallet.


| | |
| --- | --- |
| Standard Hero | 10 HP |
| Level 1 Wyden | 15 HP |
| Level 2 Wyden | 16 HP |
| Level 3 Wyden | 17 HP |
| Level 4 Wyden | 18 HP |
| Level 5 Wyden | 19 HP |
| Level 6 Wyden | 20 HP |
| Level 7 Wyden | 21 HP |
| Level 8 Wyden | 22 HP |
| Level 9 Wyden | 23 HP |
| Level 10 Wyden | 24 HP |
Prizes for the most "Tournament Victories"


| | | |
| --- | --- | --- |
| | | |
| 2,500 ENJ | 1,500 ENJ | 1,250 ENJ |
| | |
| --- | --- |
| 4th | 1,000 ENJ |
| 5th | 750 ENJ |
| 6th | 500 ENJ |
| 7th | 400 ENJ |
| 8th | 300 ENJ |
| 9th | 200 ENJ |
| 10th | 100 ENJ |