It's good to be the King !!!
Introducing the King Midas NFT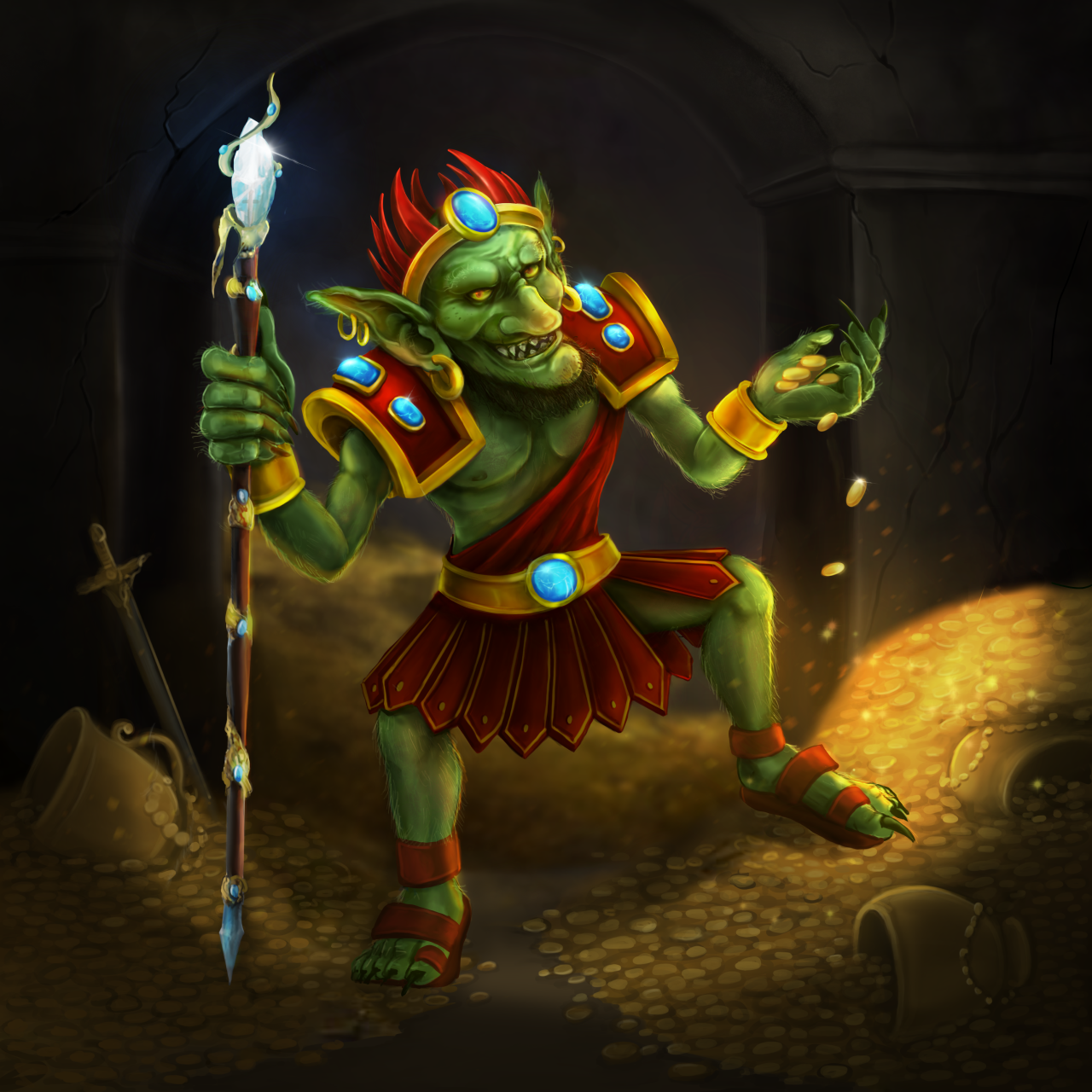 👑 Grants access to the Midas Vault
👑 Grants access to the Voting Pool - vote and earn $KKT
👑 Grants access to exclusive limited edition NFTs
👑 Stashing $KKT in the vault levels up your King Midas
👑 Kills mean cash - earn $KKT with his Golden Touch
King Midas is a playable character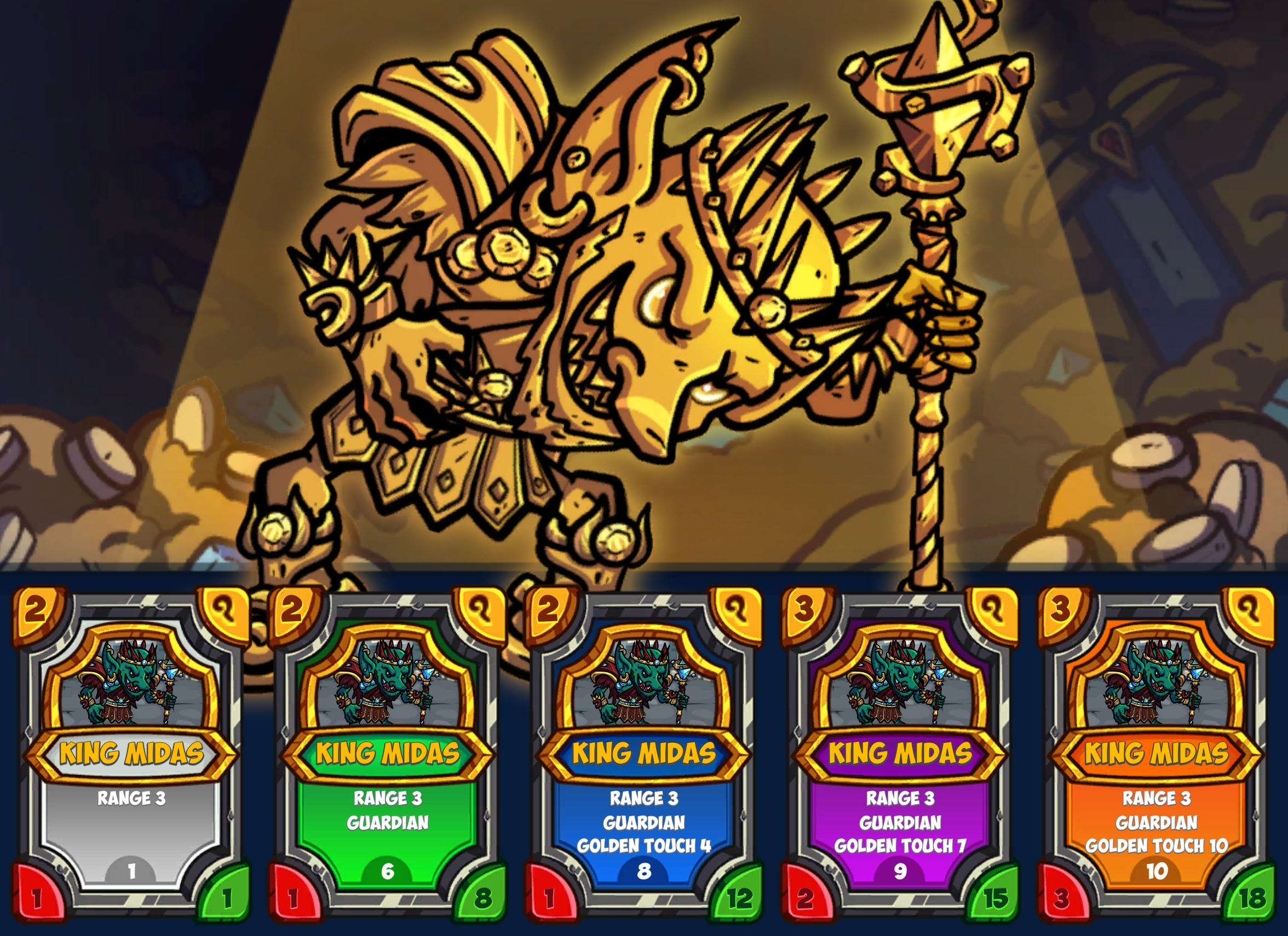 Level up King Midas all the way from level 1 Common to level 10 Legendary!

The only character in game to gain XP simply by having $KKT locked in the Vault.
Your Midas levels up whilst you sleep !!!
Golden Touch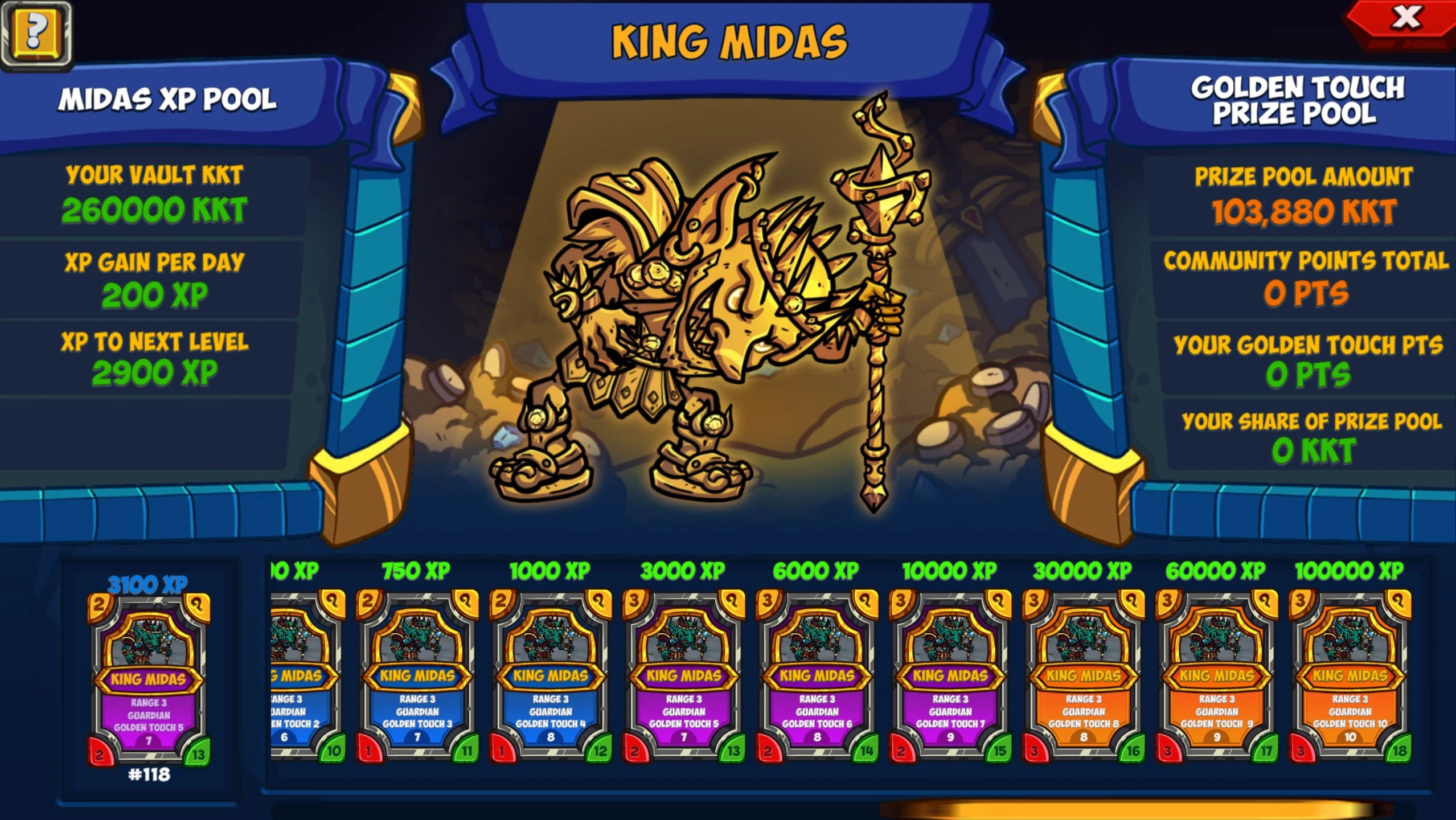 Rare, Epic and Legendary Midas' have the exclusive Golden Touch ability.

Every Golden Touch kill scores him points, earning you a bigger share of our monthly Golden Touch Prize Pool.

Put up to 3 King Midas characters in your deck to really stack those Golden Touch points.


Midas Vault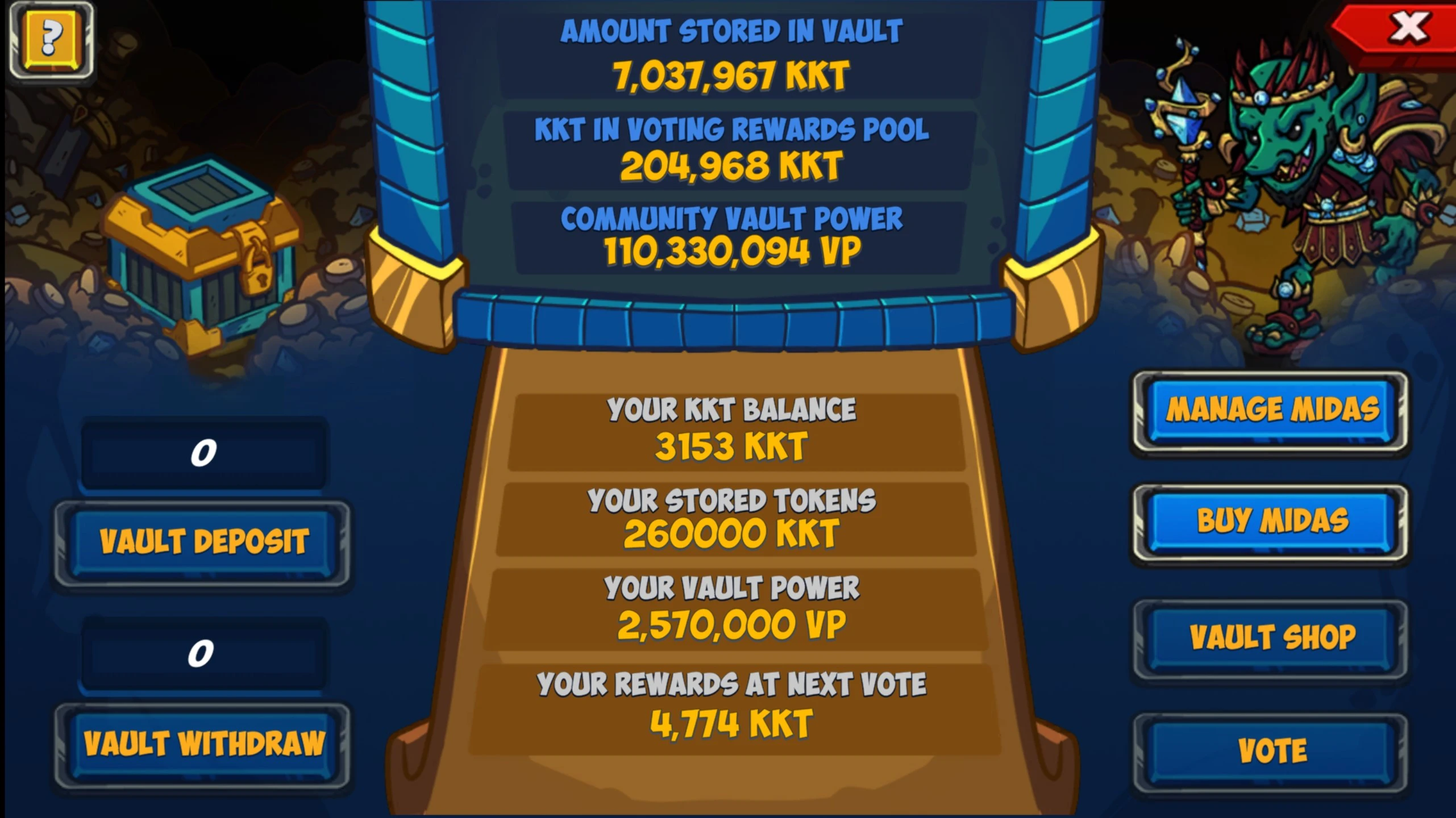 The more $KKT you stash in the Vault the more you extend your royal influence:

Level up your King Midas Character
In true Midas fashion, you can level up by simply throwing money at the situation.

Vote when it matters & earn $KKT
Is it corrupt to allow the people with the most $KKT in the Vault to have extra Voting Power & Rewards? Probably, but in this world Midas rules!


Get the royal VIP treatment!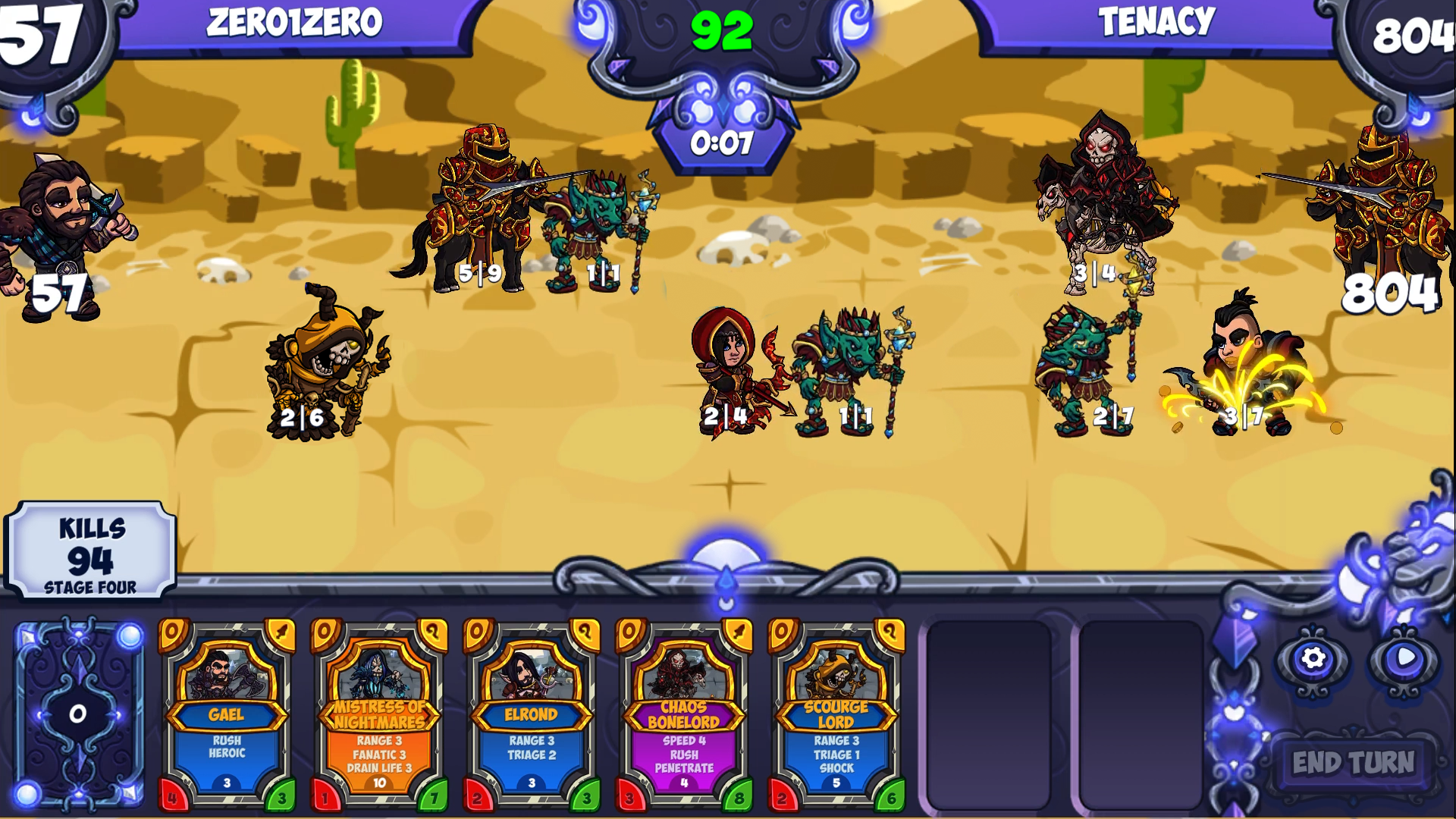 Buy Midas Today!

Buy today for $60 in your choice of currencies through our online shop

Or if you're watching your gold like a true Midas, get it even cheaper in-game at only $50 of KKT.